Welcome to G & B Radiator & AC Services, Inc.
**FREE Antifreeze with the purchase of a new radiator!!**
It's a beautiful day and you decide to go on an road trip. But wait! Your car is overheating and despite your best efforts, the problem persists. When faced with radiator issues, you can always count on G & B Radiator & AC Services, Inc. to get you back on the road.
Based in in Greensboro, NC, we are the destination for all your radiator and AC service needs in Greensboro, High Point, Burlington and surrounding areas.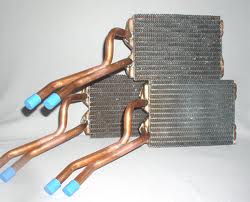 Radiator Issues Resolved
If you are looking to buy car radiators or want one to be repaired, our technicians will make sure you receive exactly what you're looking for every time. We repair and recore all makes of radiators and sell industrial coolant products.
We Offer Estimates!
Call G & B Radiator & AC Services, Inc. today. Don't forget to ask about the discount we offer to City and County Employees.